Vessels of Grace (VGC) an annual ladies conference hosted by Overcomers Assembly. It's designed to boost and nurture the life of Christ in woman! Since May 2007, ladies have come together to seek God and to grow in their walk with Christ. Formerly called vessels of gold conference, it is a place where ladies and meet with sisters in Christ. This vision was received by Pastor Olu Sobanjo and many ladies have been a major part of this work. We are excited to announce that tickets for VGC become available today, March 4, 2018.

VGC 2018 – COMPLETE IN HIM
Date: May 4 & 5, 2018
Time: 5PM
To stir up the excitement, we are offering;
Promotion: $45 for the first 40 registrations (March 4-31)
Registration of $60 from April 1st – At the door.
Venue: 
PeachTree Inn Plaza
, 1187 Princess St. Kingston, Ontario, Canada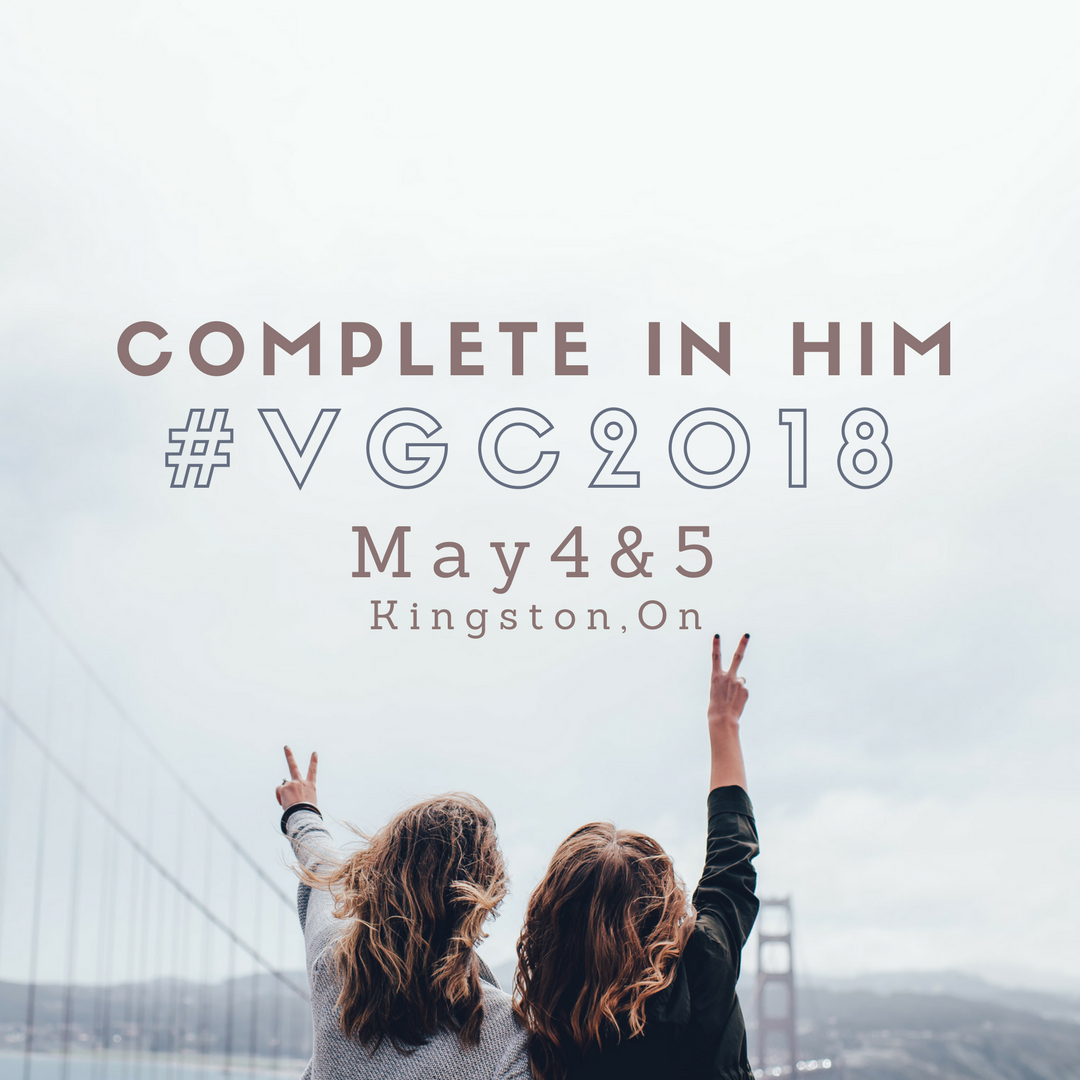 Thanks for registering for Vessels of Grace Conference 2018 – COMPLETE IN HIM!
We look forward to seeing you May 4–5. Here are a few information:
If you have registration questions and interested in volunteering, please do email us at oakingston1@gmail.com.
Tickets are non-refundable, but they are transferable to another person.
Students and teens are encouraged to secure super early bird tickets. Act Now!
Special rates for Pastor's and a team of 5 or more.
Accommodation: Thriftlodge Kingston.